Description
Prelit LED Lights:

Our Christmas tree sparkles with built-in LED lights, casting a warm and inviting glow that captivates the ambiance of Christmas. Battery-powered for a clean, cordless look, it requires AA batteries (not included) to illuminate your festivities.
Waterproof & Bendable Branches:

Crafted from premium PE material for a thick and lifelike appearance, each branch is not only waterproof but also fully bendable, allowing you to shape your tree to perfection. Please note: a loving fluff of the branches is recommended upon arrival to achieve the full, lush look of the tree.

Included Decorations:

No need to search for separate ornaments – this tree comes lovingly adorned with a curated collection of decorations as shown in the pictures, providing you with a hassle-free decorating experience.

Versatile Christmas Decor:

This charming tabletop tree is a perfect fit for an array of settings – from your home to your office. It's an ideal size for adorning desktops, living room side tables, office counters, kitchen mantels, or any little nook craving a touch of Christmas magic.

Whats Included: 1 x ODOROKU Thick Tabletop LED Prelit Christmas Tree with Ornaments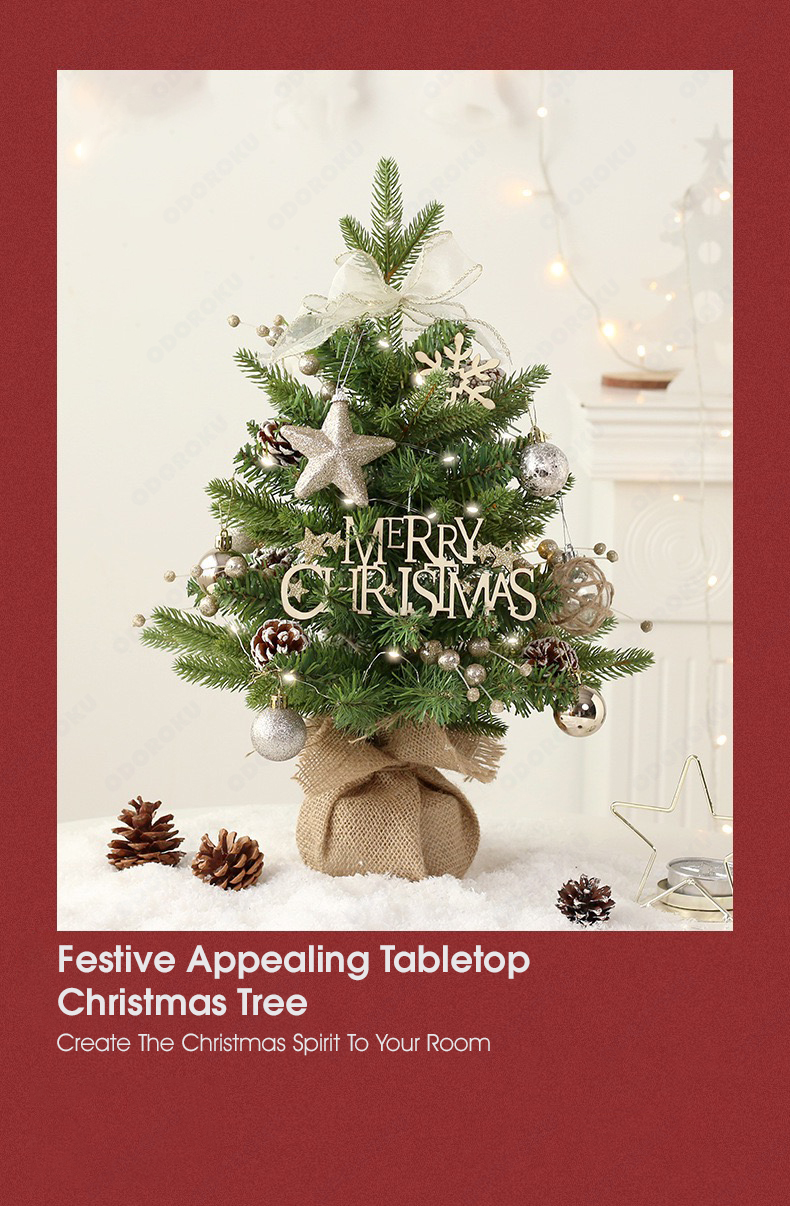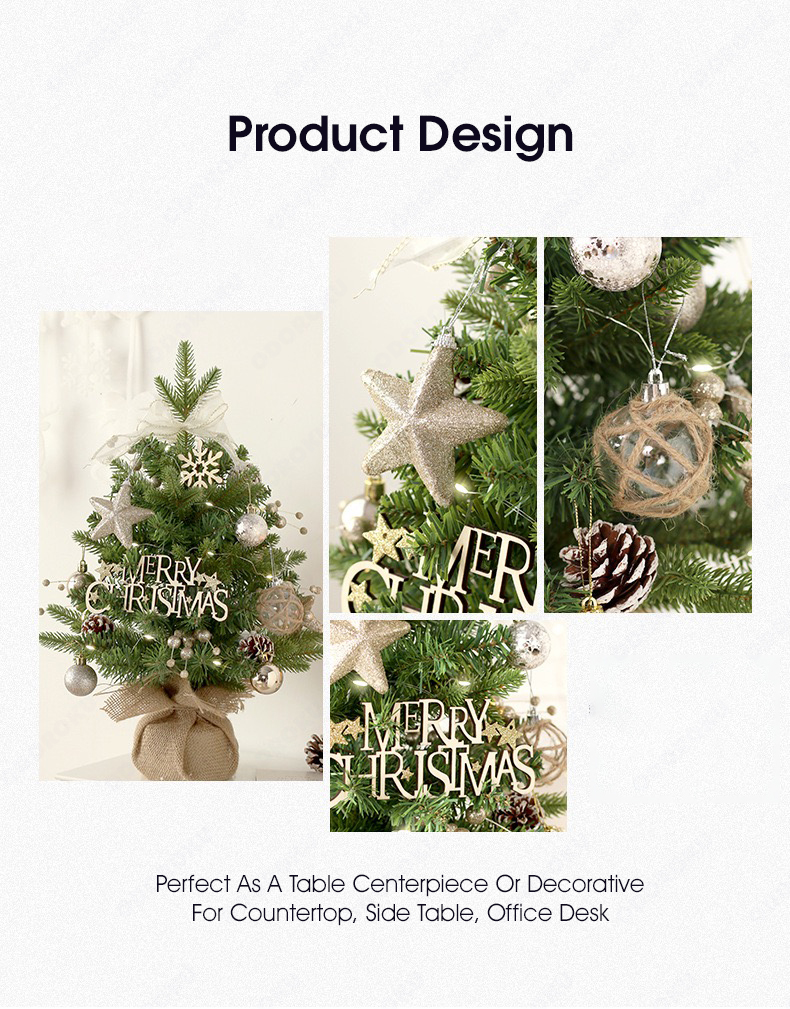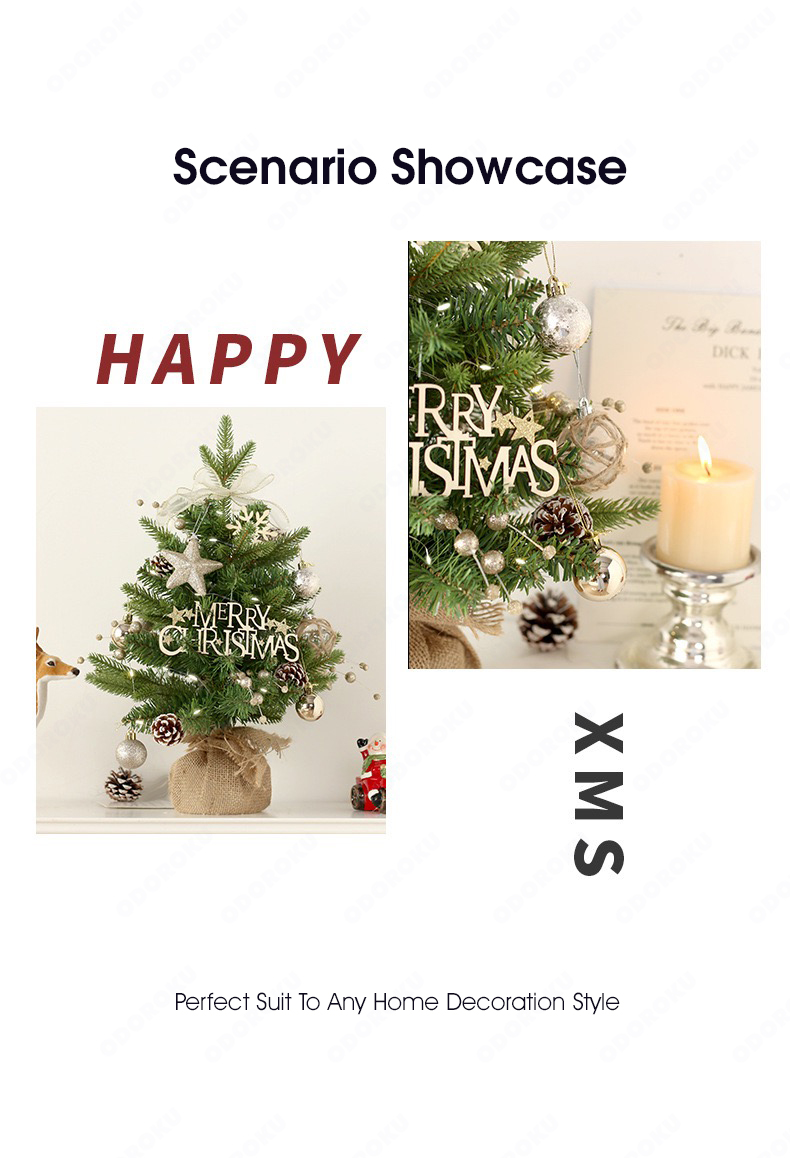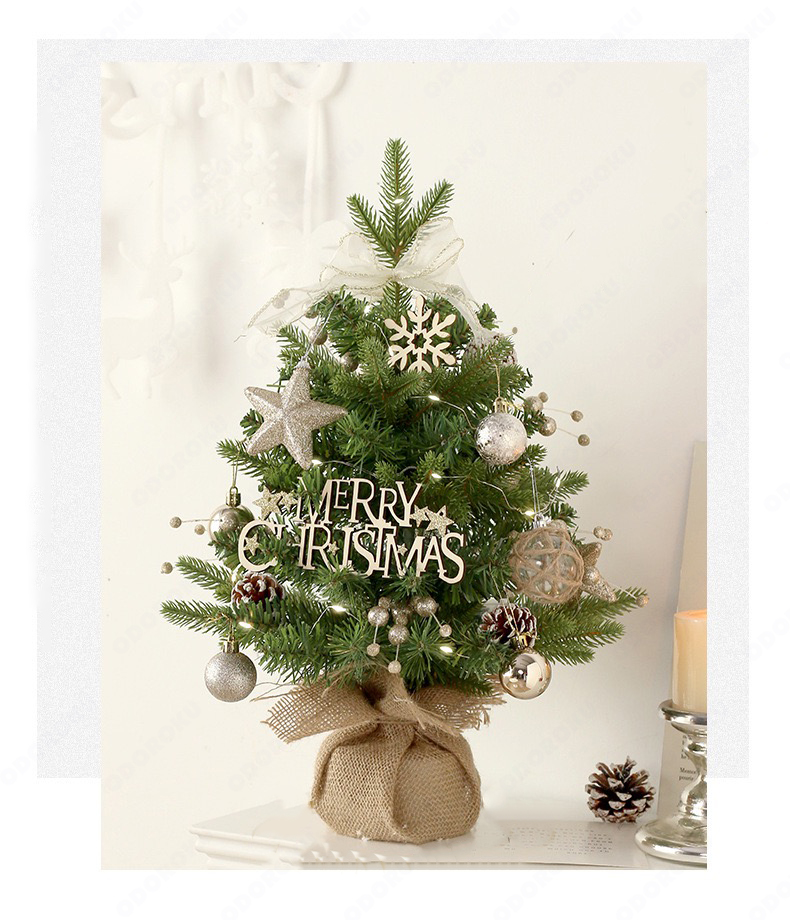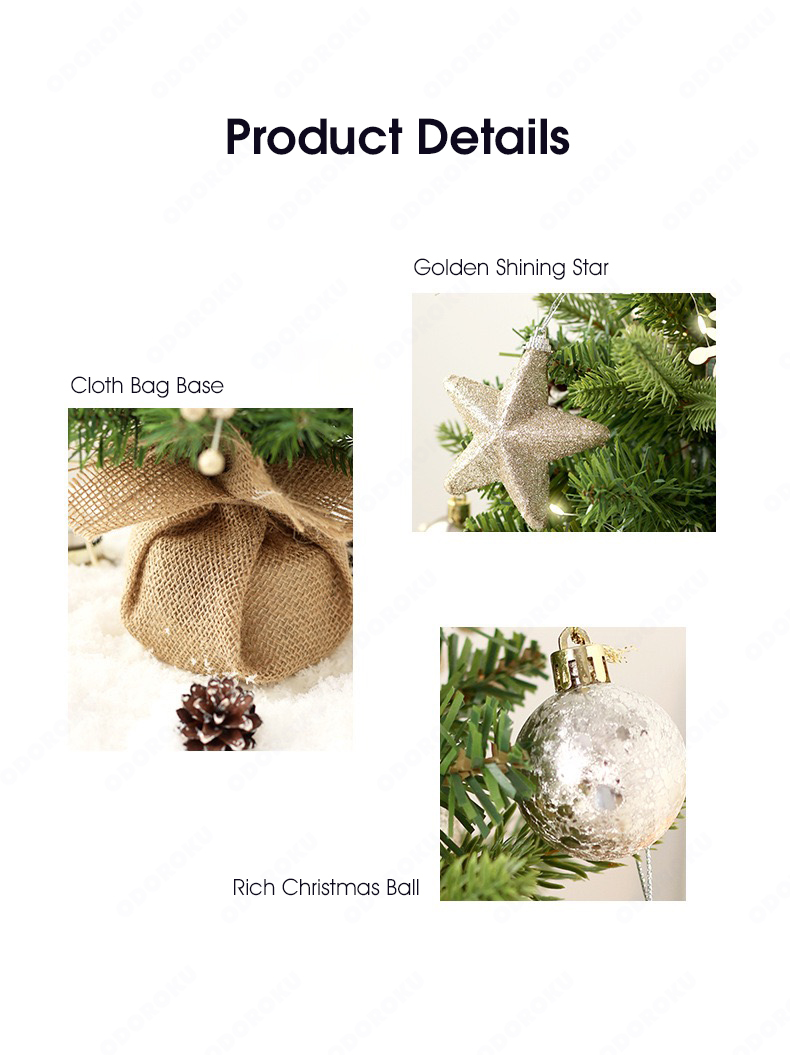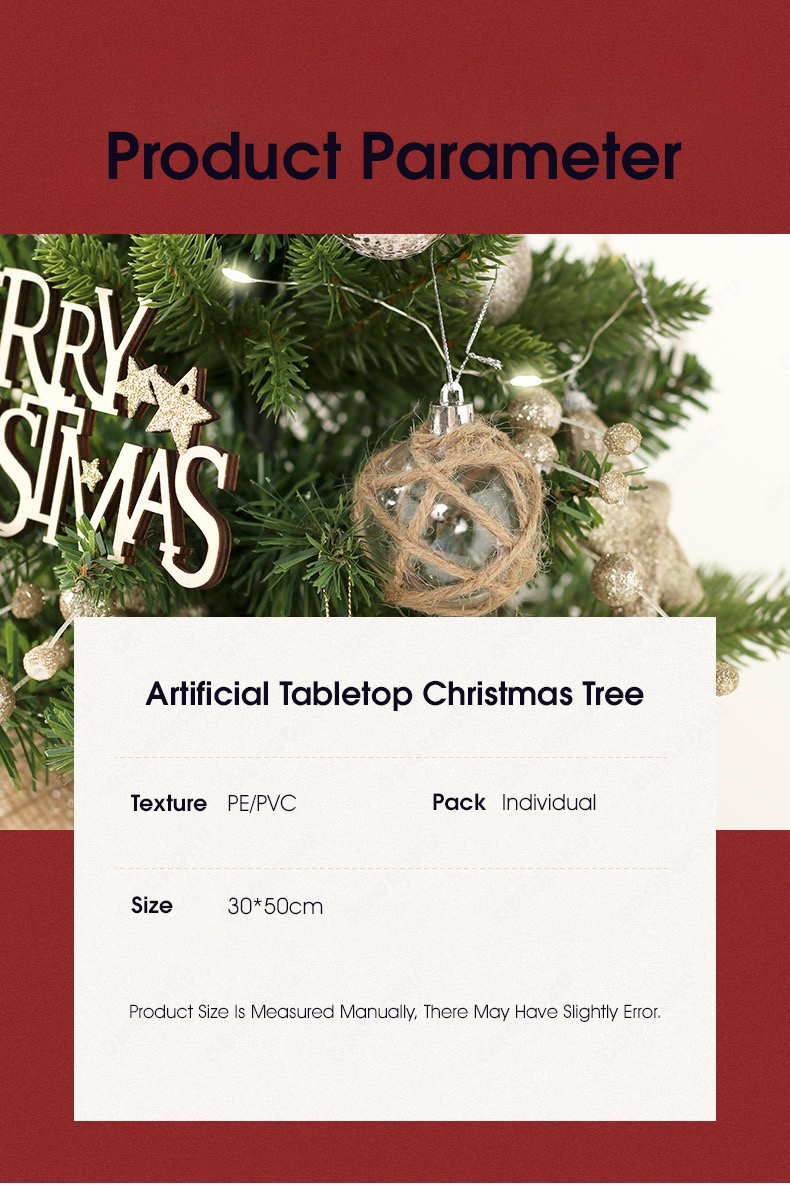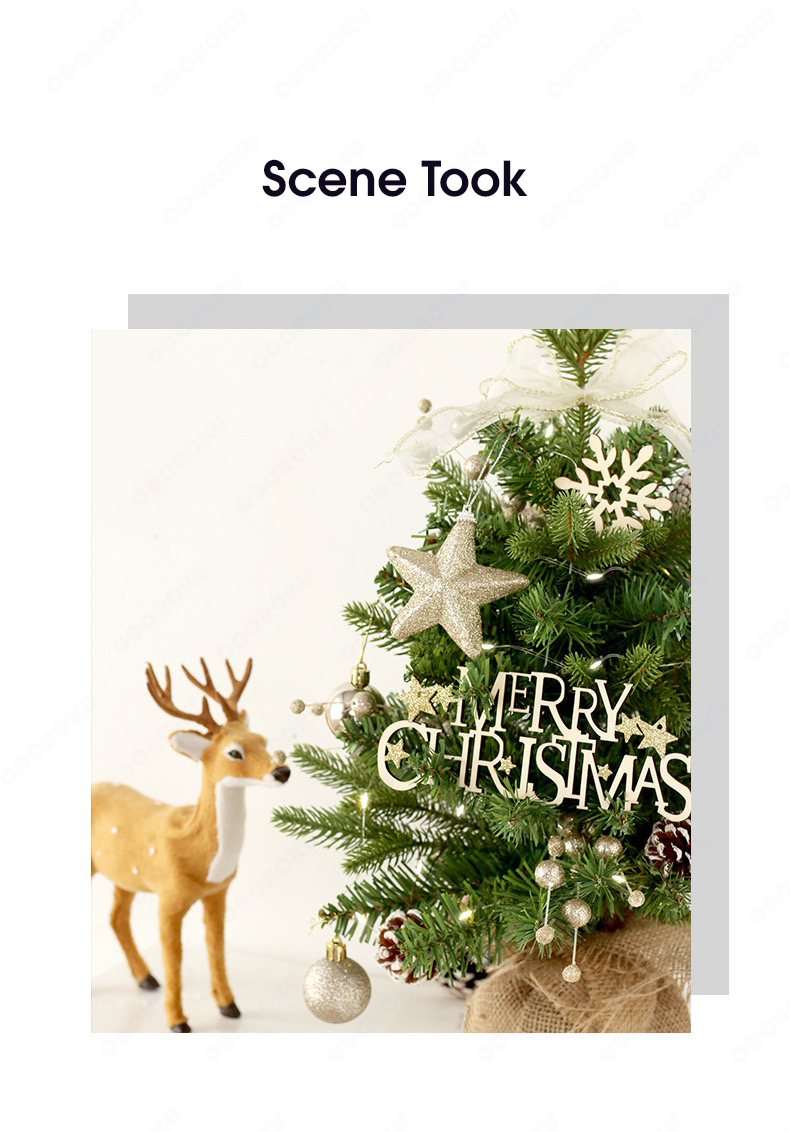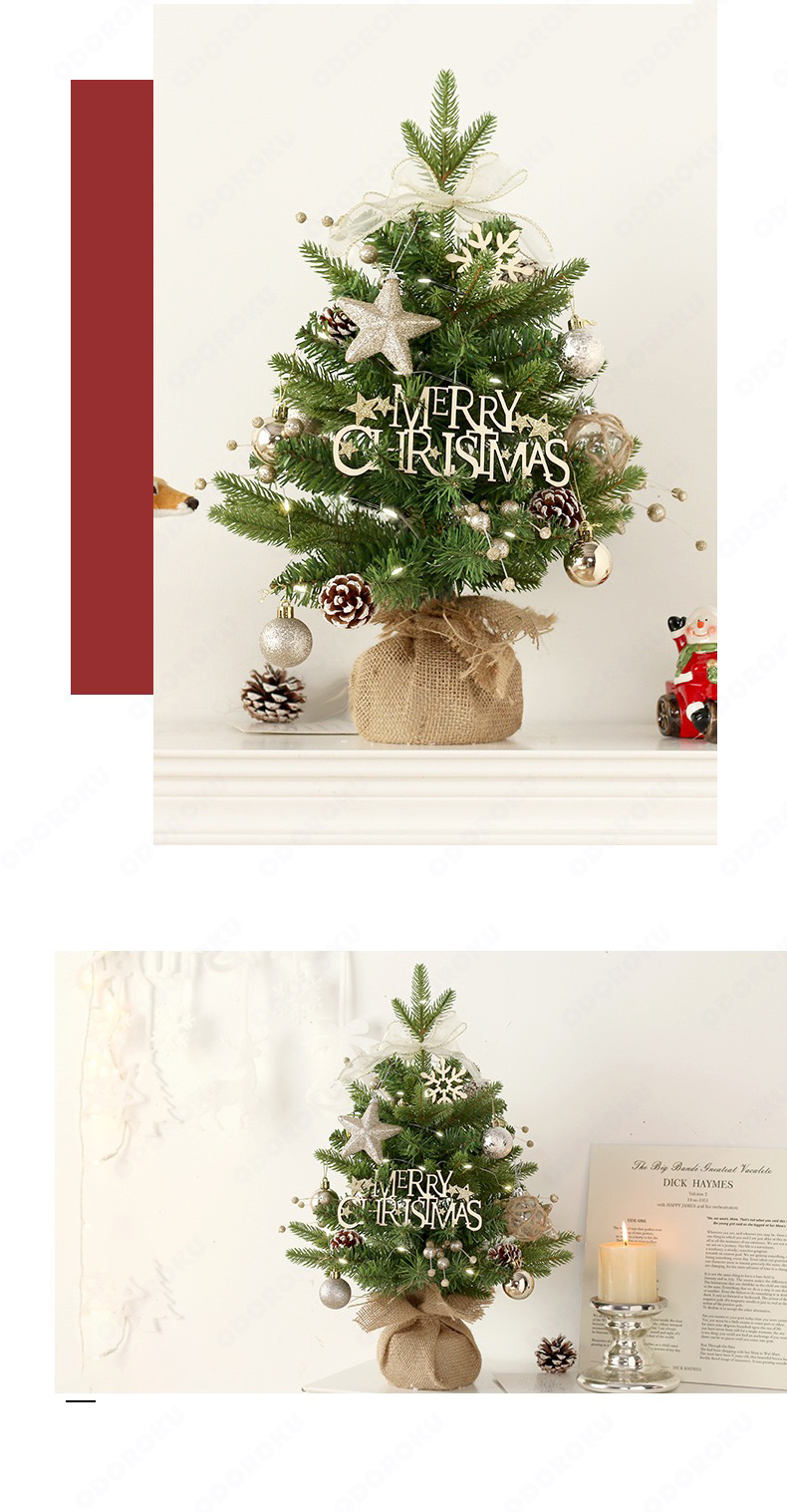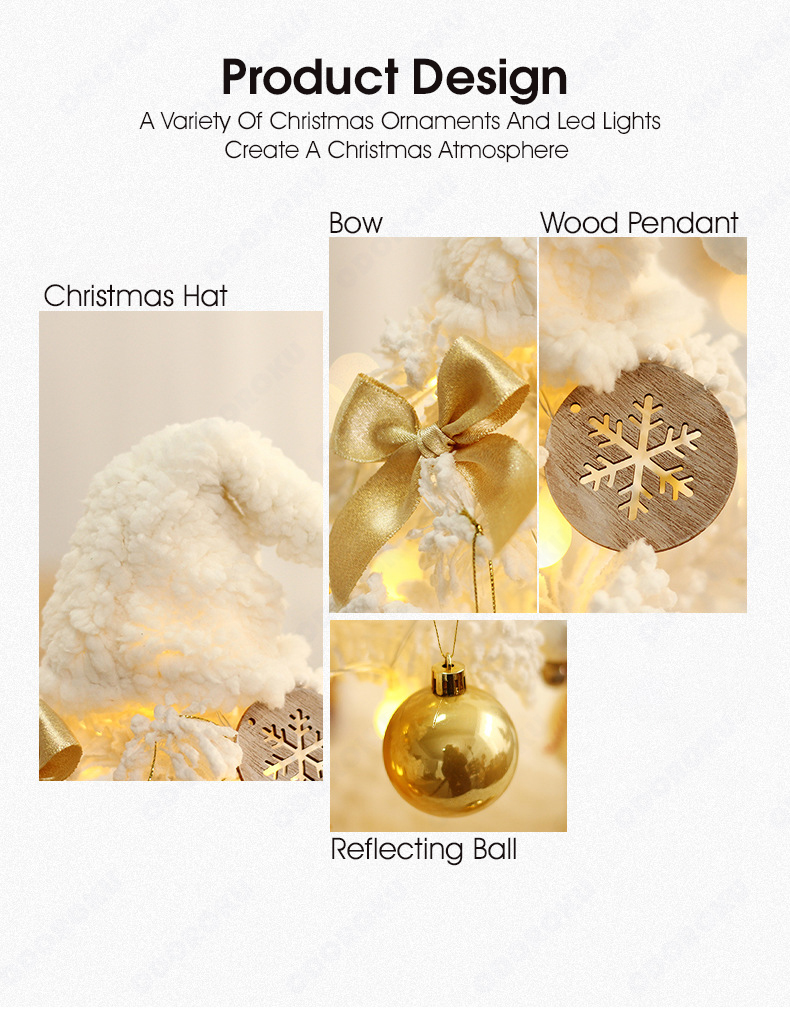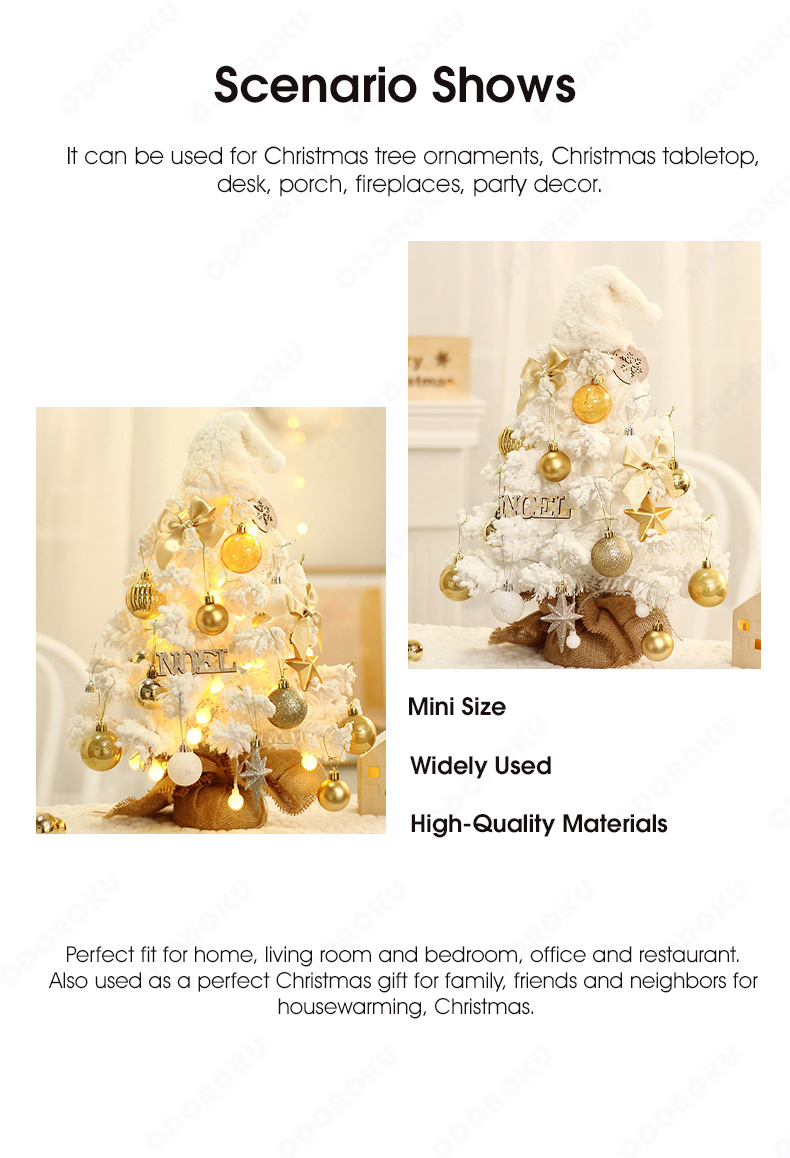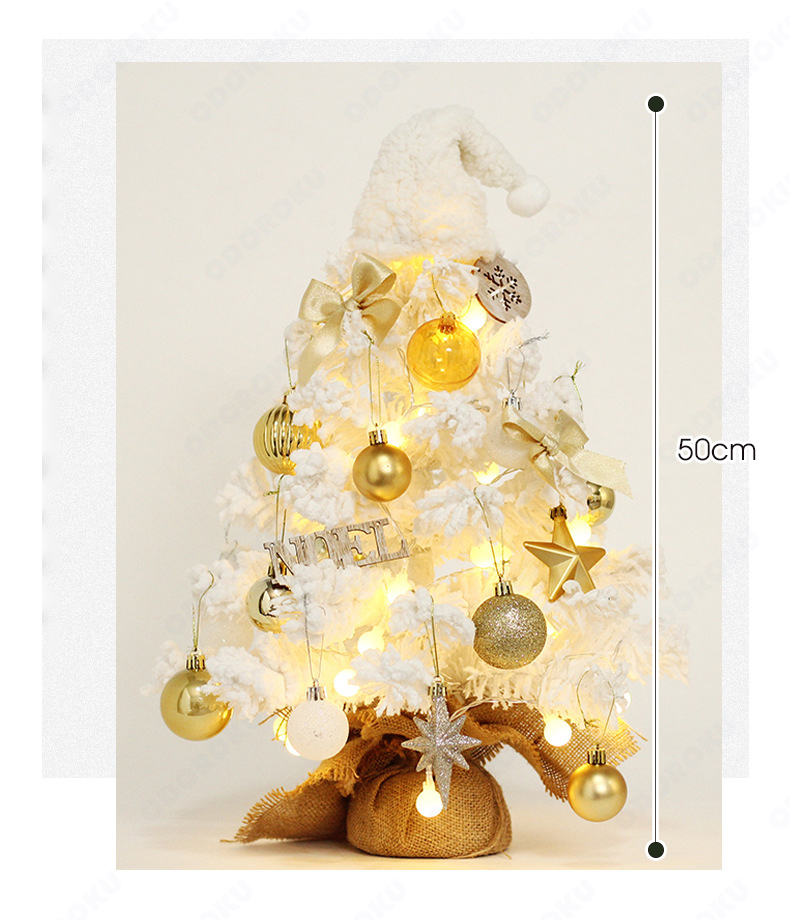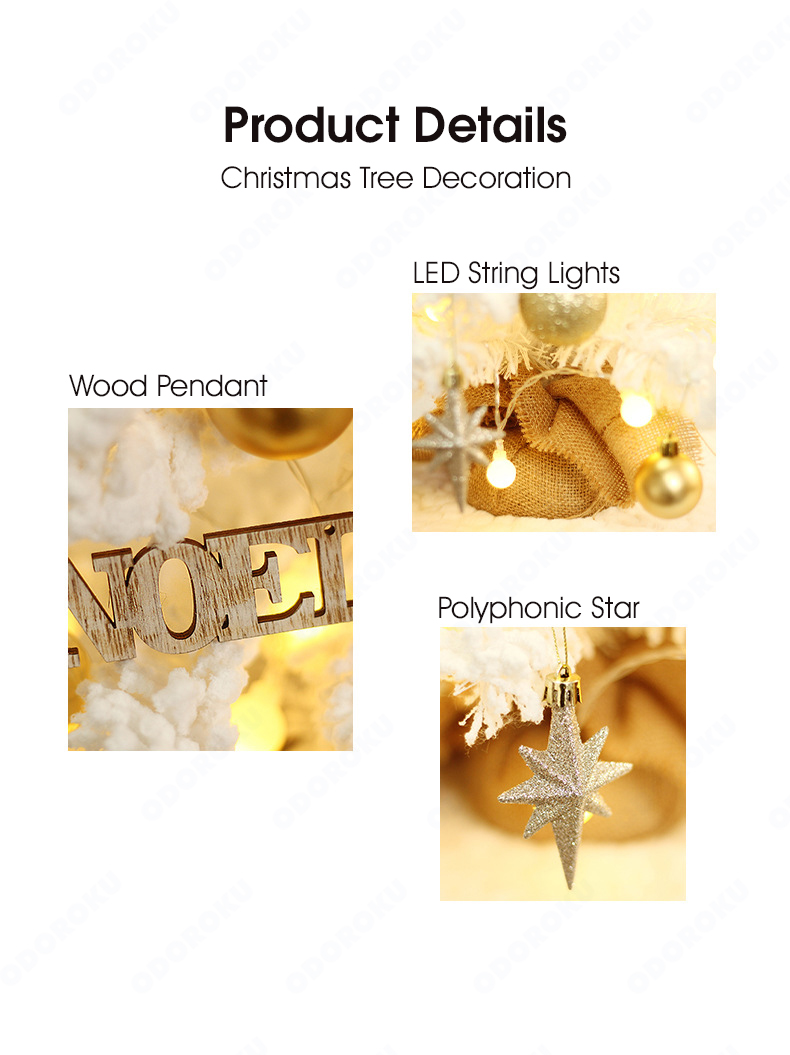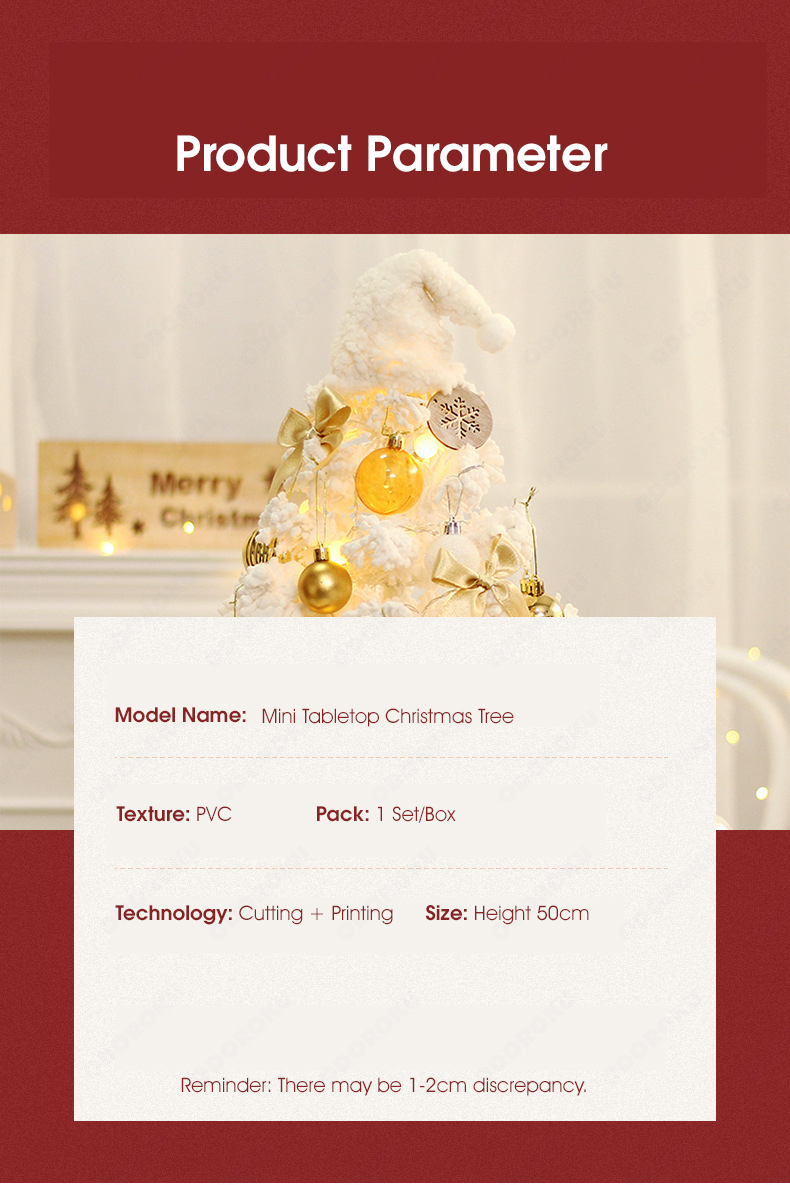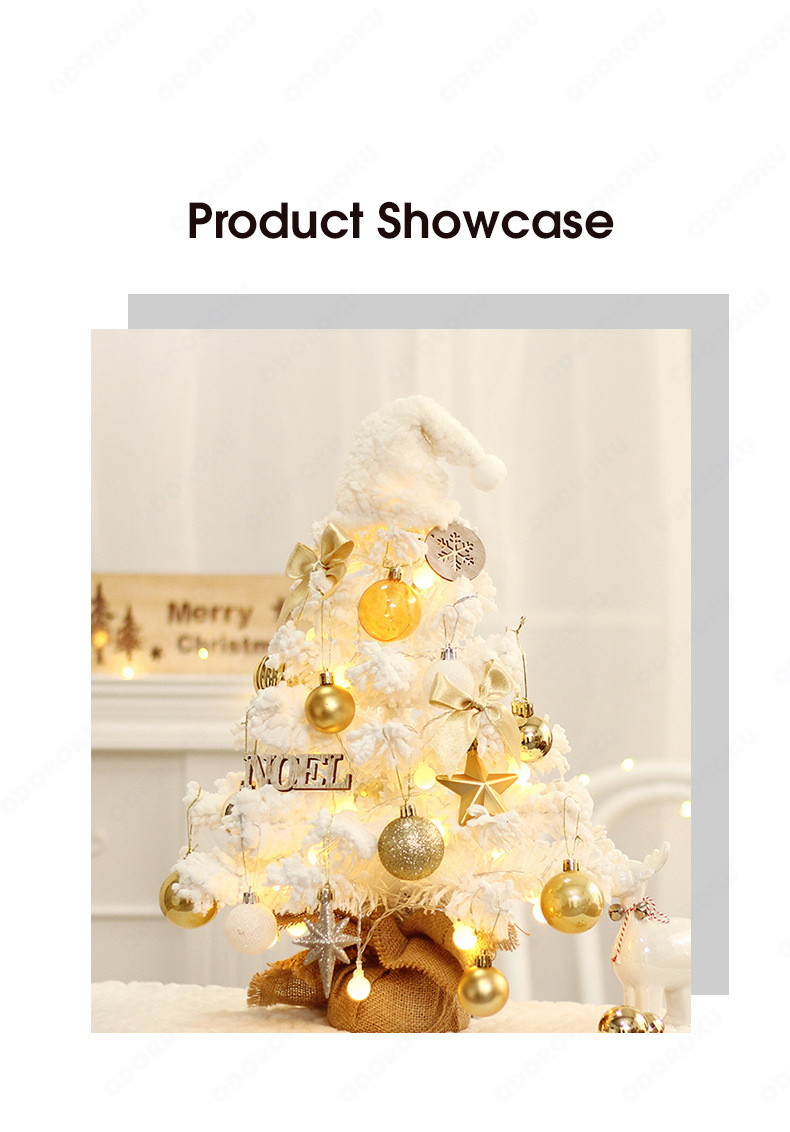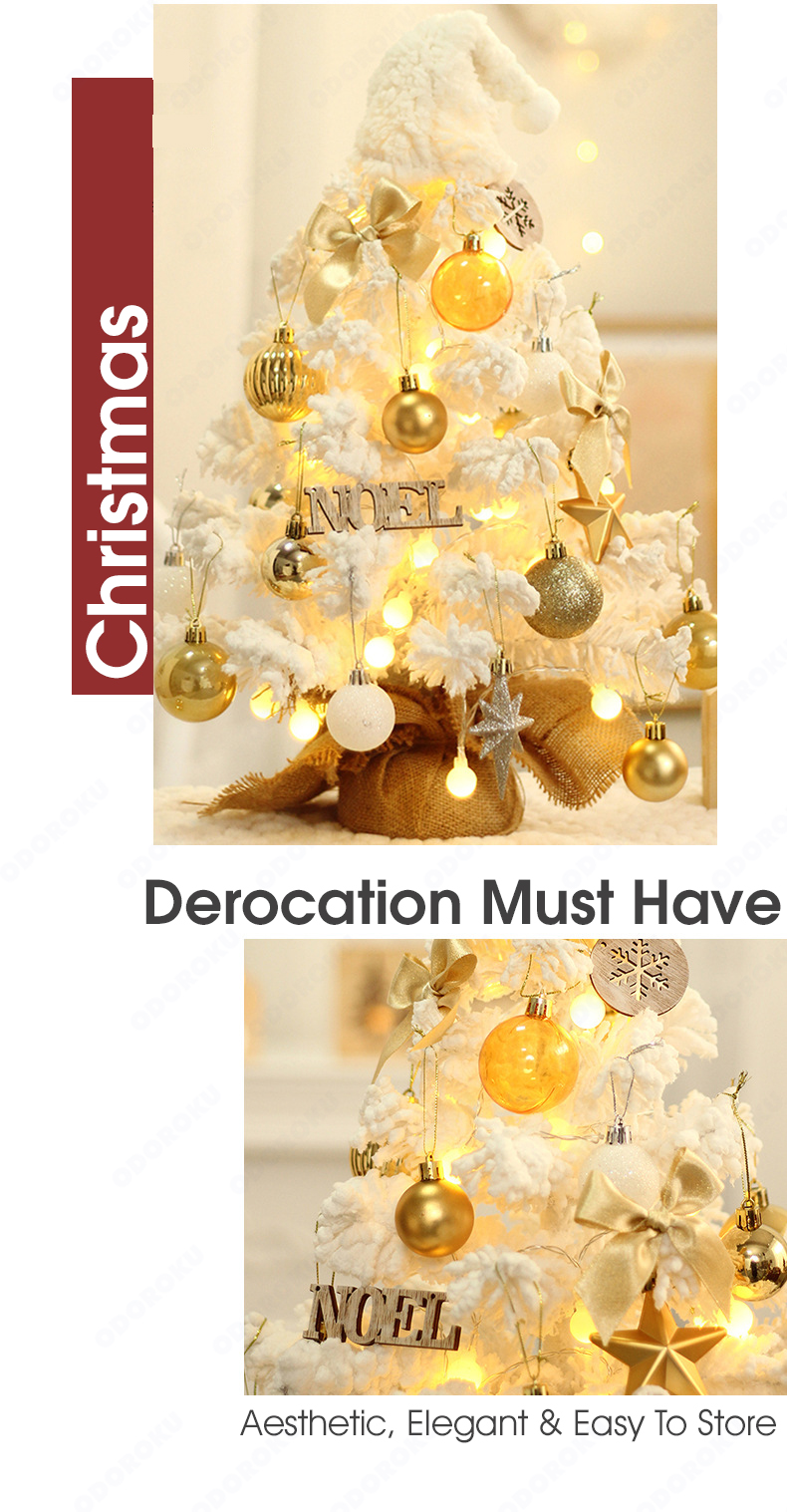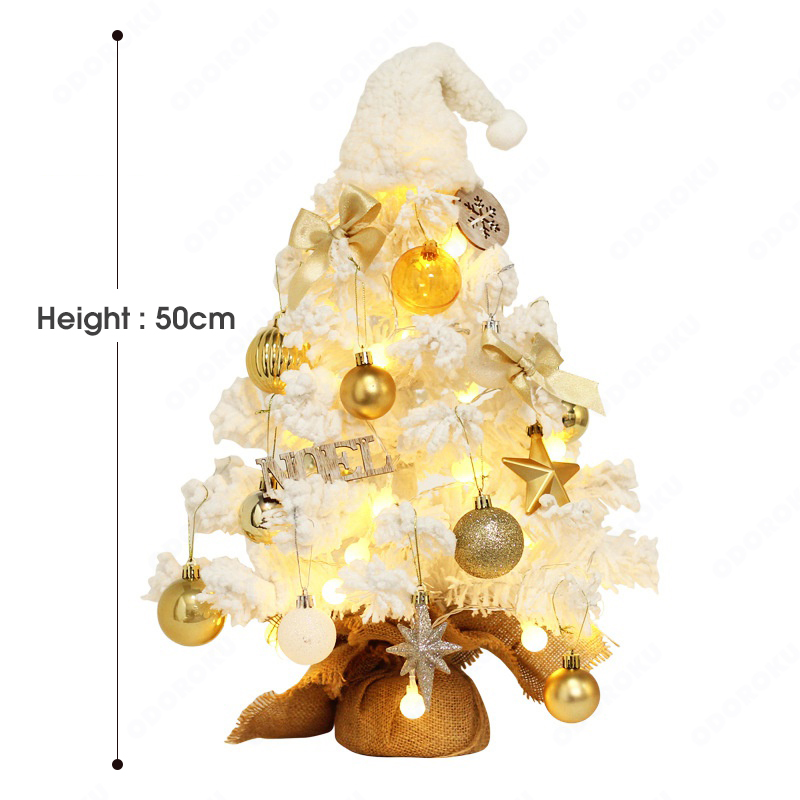 Hassle-Free Setup: With no extensive assembly required, you can go from box to festive in minutes.
Space-Saving Design: This compact tree fits beautifully in smaller spaces or as an addition to your larger holiday display.
Safe for Indoors & Covered Outdoors: Designed for indoor enjoyment and suitable for covered outdoor areas, this tree is as versatile as it is delightful.
Make Your Christmas Shine:
This prelit tabletop tree from ODOROKU isn't just a decoration; it's a centerpiece that gathers smiles and sparks joy. Whether it's glowing softly in the evening or twinkling in the daytime, it promises to bring a touch of holiday magic wherever it stands.
Deck your halls, desks, and more with the ODOROKU Thick Tabletop LED Prelit Christmas Tree and create memories that will twinkle for years to come!